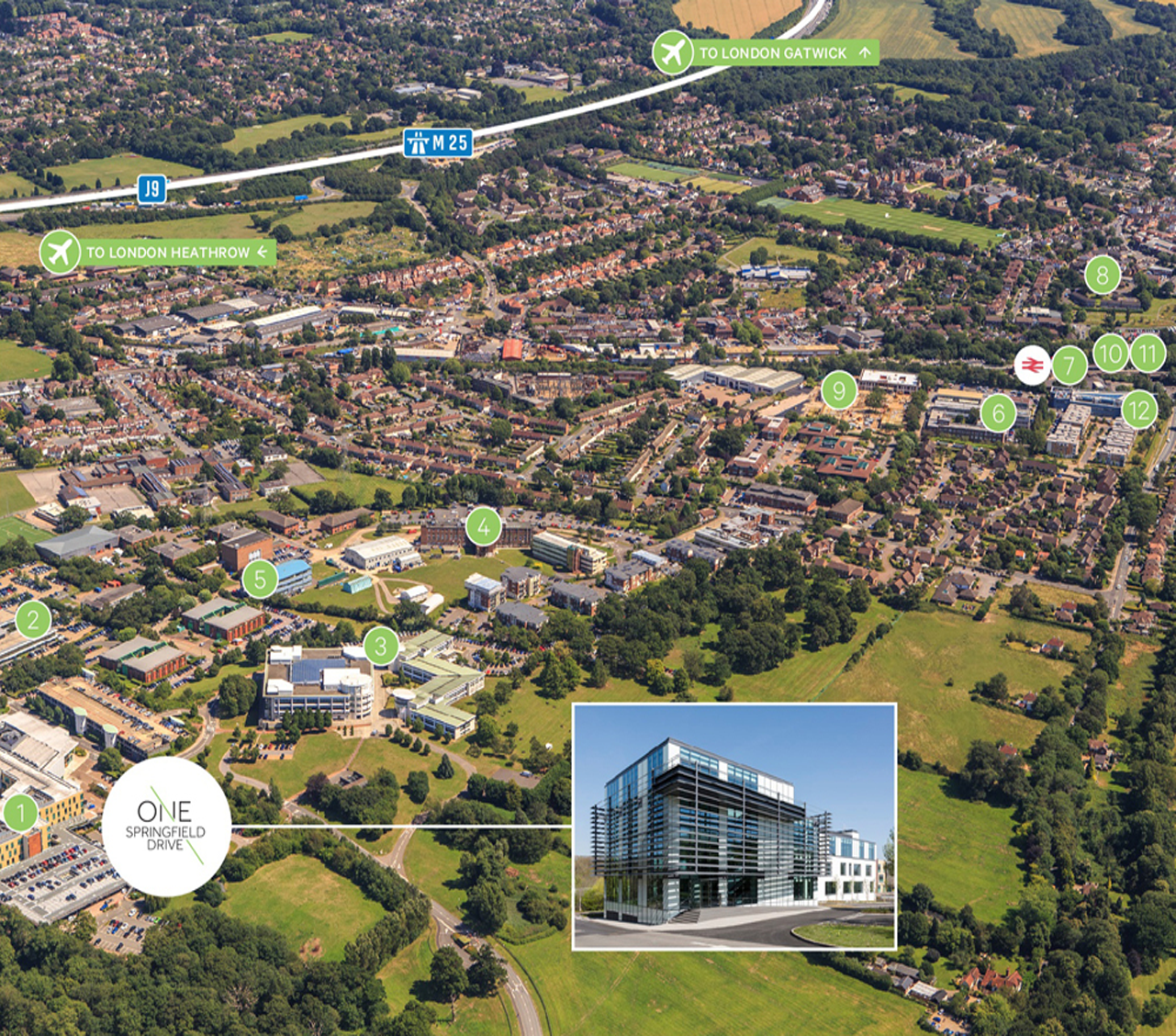 REASON 1 – A THRIVING BUSINESS COMMUNITY –
When choosing where to locate any business there is a whole host of factors to consider. Whether the plan is to acquire shared office space such as renting a floor in a large office building or to buy an office building leasehold or freehold to occupy outright, choosing the right location for a business is one of the most important decisions an organization can make. The location needs to prove both practical, commercially viable and a pleasing environment for staff to inhabit.
Here, we look at some of the reasons why Leatherhead has become and continues to be such a popular choice for businesses. Firstly, let's consider the commercial setting:
Leatherhead is centrally located within The Greater South East region, an area with an outstanding reputation for commercial success. Widely considered the powerhouse of the British economy, the region is the largest contributor to the UK economy and also the most popular choice for Foreign Direct Investment.
Leatherhead is one of the main commercial hubs within the Mole Valley District; an area that boasts a buoyant local economy and some of the lowest unemployment levels in the UK.
Findings by the Henley Business School Research Centre indicate the district displays strong economic growth drivers: social capital, a sound industrial infrastructure and a high quality labour force.
With over 10 million people living within an hour's travel, the talent pool certainly has depth and building a strong workforce should not prove a problem for employers.
The business community in and around Leatherhead has been thriving since the 1990s and the business landscape includes innovative small to medium sized enterprises, service & membership organisations and larger businesses including well-known, multi-national corporates.
Corporations who chose to lease office space or buy an office building in Leatherhead would certainly be in illustrious company. Aside from London, Surrey can boast the UK's largest and most diverse concentration of headquarters for IT, Telecoms, Advanced Engineering, Knowledge and Biotechnology industries.
If you would like to find out more about the thriving business environment in and around Leatherhead, you can find information here: https://www.leatherheadchamber.co.uk
If you already appreciate what the Leatherhead area has to offer businesses and are looking to buy or lease an office in Leatherhead, there is Grade A office space available in the pre-eminent Leatherhead Office Park.
One Springfield Drive is a landmark office development of 40,000 sq ft. Set in the prestigious Leatherhead Office Park, Surrey, the building offers 3 floors of Grade A office space to rent.
One Springfield Drive offers state-of-the-art accommodation for businesses and boasts extraordinary design features, excellent national/ international connectivity and an idyllic setting. It really is a place where businesses can thrive.